Prisma Electronics S.A. is a highly innovative Technology company established in 1991 and is Headquartered in Alexandroupolis in North-East of Greece.
The Company operates in the sectors of Information Technology, Communications, Industrial & Defence Electronics, Research & Development of Products and Solutions.
The Company is also involved in various Research programs with European Educational Institution, Organizations and Industries and can demonstrate a good number of National & International prestigious customers.
Our purpose-built manufacturing unit, houses our research and development activities leading to prototyping and production of complex electronics parts and integrated electronic systems for industrial, research, space and defence applications and applying Total Quality Management methods according to the specific requirements.
Today, Prisma Electronics is recognized as a leading company in its field, and in pursue of innovation and continuous improvement, the company has developed Globally unique and patented solutions with its spearhead LAROS which is a comprehensive remote condition monitoring system for the Maritime industry satisfying the latest regulations of IMO and various Registers of Shipping but furthermore provides the Ship management companies with a powerful tool to improve operational efficiency of the vessel and significant reduction of running costs.
PRISMA's value proposition to the market is based on innovation, quality and total support and that has been recognized by National & International customers.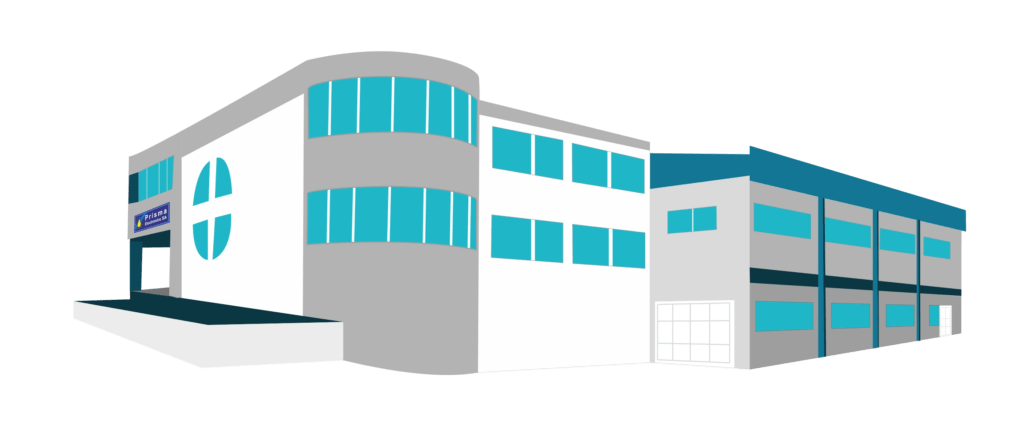 LAROS is an innovative system that enables remote monitoring and analysis of vessels operational parameters.
The LAROS system is a versatile tool that provides diagnosis, prognosis, and early warning by collecting and transmitting data to the operations' center anywhere in the world in real time. In this manner, the vessel's yields are increased, while the safety and efficiency of operation are significantly improved.
Many international companies from the shipping world have adopted LAROS seeking increased levels of operation, environmental protection and dynamic-preventive maintenance and coordination between crew and administration.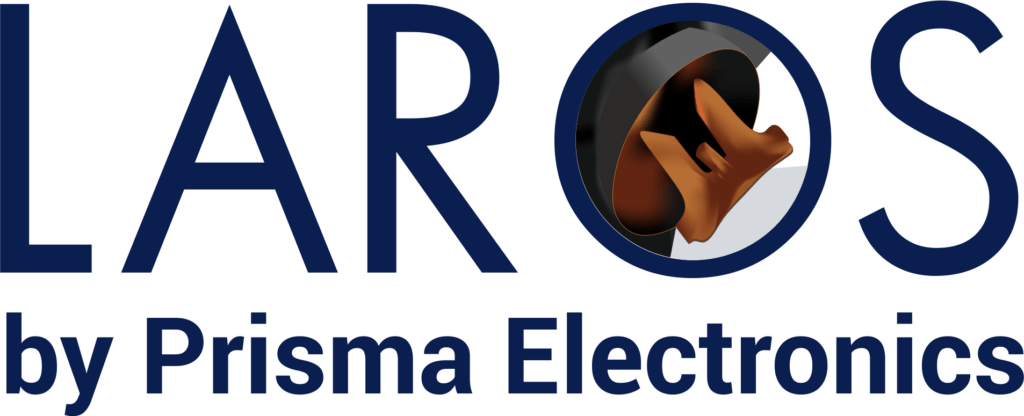 PrismaSense is a smart-sensor wireless network technology that enables condition-based monitoring of installations where wired infrastructure is not feasible and power consumption is critical.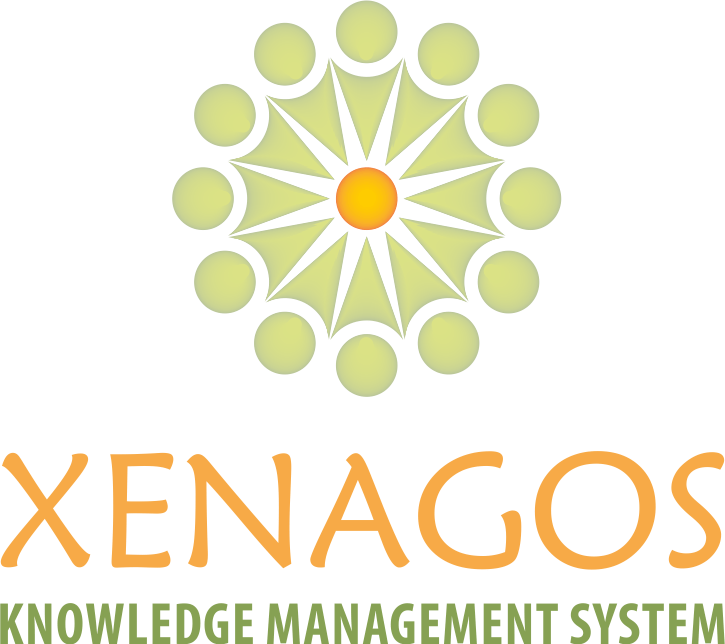 XENAGOS is an innovative knowledge management and content presentation system. Designed especially for museums, cultural sites, cities, and large expos, Xenagos provides an enhanced user experience while collecting valuable user feedback and analytics for later use by the host organization.

Add-on plugins extend Xenagos' native functionality by including Tour Scenarios, Statistical Analysis, Data Storage and Sorting, and much more.

Xenagos' fully-customizable tour functions are the ideal solution for any institution wishing to maximize visitor experience and leverage associated data.

All Xenagos systems are supported by a dedicated team of qualified technicians, responsible for complete installation, configuration, monitoring and maintenance.
After 30 years of successful activities Prisma Electronics is proud to:
Be the first and only Greek Company that has been honored with the gold award for Industry by CERN, Geneva.
Be one of the few employers established in the North of Greece with a highly educated and specialized personnel. Prisma Electronics employs approx. 50 people, 65% of which hold a higher education degree. Employee turnover is very low – the average employee tenure is around 9 years.
Spend on average 25% per cent of its revenues on R&D. Such commitment has enabled the Company to consistently remain at the forefront of technology.
Have ongoing cooperation and R&D relationships with over 100 researchers across different Universities and Research Institutes across Europe.
Maintain a loyal customer base. On average Prisma's clients remain committed to the Company for more than 10 years.
Have participated since 2005 in more than 20 R&D projects worth more than 45 million euro.

Smart4Sea Energy Efficiency Award 2020
Bronze Tourism Awards 2016
Technical Achievement Award at the 2015 Lloyd's List Greek Shipping Awards.
Distinction of Honor awarded by the National Center of Scientific Research ''Demokritos'', in recognition for excellent cooperation.
Gold Award from CERN/CMS Collaboration, for the outstanding collaboration in producing the front-end hybrid PCBs for the CMS Preshower detector. 5500 pcbs were delivered with a defect rate of under 0.02%.
Distinction of Honor awarded by the Prefecture of Evros, Greece, in recognition of the Company's territorial development contribution, through its achievements and sustained activities.
Distinction of Honor awarded by the Association of Information Technology Companies of Northern Greece for the dynamic extroversion displayed.
Quality Management System ISO 9001:2008
Prisma Electronics applies a Quality Management System certified according to standard ISO EN 9001:2008 for the:
Production of electronic circuits, wiring and computing devices.
Managing Defense Material Projects and Research Programs
Design, Development, Manufacturing  of systems telematics, Wireless networks, Digital tours systems and Multimedia Applications
Support of Operation Facility RES
Marketing & Technical Support of ICT Products
Design Computing Systems, Internet services and Web Applications Development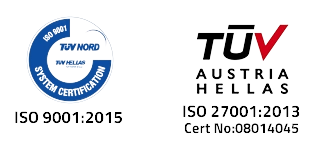 Industrial Safety-Information Security Management System
The Company has been certified by the authorized branch (GDAA) of Hellenic MoD for Industrial Safety, is registered in the official list of Defense Material Manufacturers Registry of the MoD under S/N 0010 and has been awarded the NCAGE Code with S/N G1077.
Prisma Electronics employs university and technical institutions educated personnel,   highly experienced, qualified and fully familiarized with Mil Std's and specifications that govern the implementation of guaranteed success in any size and complexity projects related to the scope of the Company's products/services. All personnel involved with production have been awarded diplomas following training in international standards of IPC-STD-001 & IPC-WHMA-620A.