Snapdragon845 Dev Board

empowers innovation with cutting-edge technology, connectivity, and versatility
Based on Qualcomm® Snapdragon™ SDA845 SoC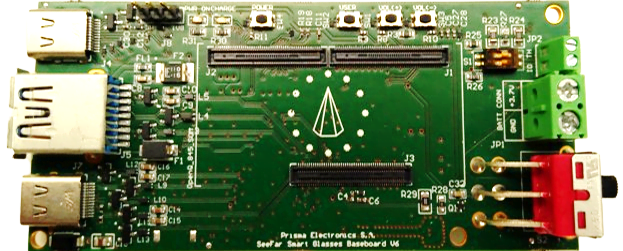 Snapdragon
Qualcomm® Snapdragon™ SDA845 built on 2nd-Gen 10nm technology

Memory
4GB or 6GB dual-channel high-speed LPDDR4X SDRAM at 1866MHz
32GB or 64GB UFS Flash Storage
Wireless Connectivity
Wi-Fi 802.11a/b/g/n/ac 2.4/5Ghz 2×2 MU-MIMO (WCN3990) with 5 GHz external PA
OS Support
Android™ 9
Android™ 10
Linux OS based on Yocto Rocko

Take Your Project To Next Level With Our DevBoard
Snapdragon845 Dev Board: Unleash innovation with powerful processing, seamless connectivity. Ideal for robotics, drones, and IoT devices. Top-rated Services For Our Clients
Snapdragon845 Dev Board empowers robotics, drones, cameras, and IoT devices:

Robotics
The DevBoard's processing power and I/O versatility enable cutting-edge robotics applications.
Drones
Seamless connectivity and onboard processing for autonomous flight and real-time video.
Cameras
Stunning visuals with high-quality video capabilities.

Internet of Things
Connectivity and sensor integration for IoT creations.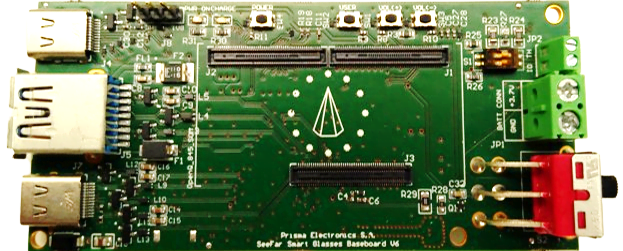 Our Goal Is To Provide You Best Solution For Your Projects
At Prisma Electronics, our goal is to push the boundaries of what's possible in technology. We are dedicated to fueling innovation, providing the tools and platforms that inspire creators to build a brighter future. We envision a world where technology enhances every aspect of our lives.