AQSMesh - a Complete Industrial Solution
AQS as remote monitoring system is designed for outdoor and harsh environment conditions. It can be installed into industrial environment and complex facilities such as factories, power plants, network operations centers, airports, marine ports and logistics. The system is able to acquire data from sensors, user inputs and prescheduled processes.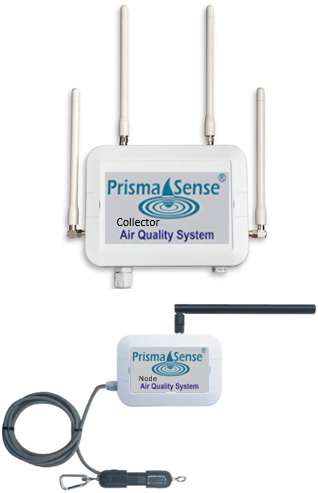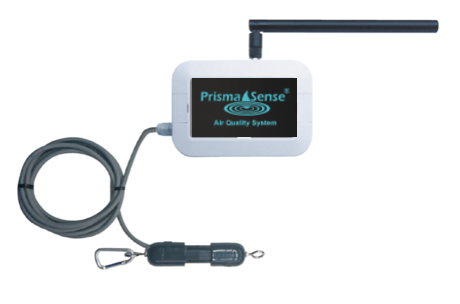 AQSNode - as Standalone Solution
Collector device which is able to operate stand alone and inform data over Cloud. The device intergrates LTE or NB-IoT connectivity. It can measure Humidity,Pressure,Temperature as long as Relative Humidity ,Dew Point Temperature,CO, O3, NO2 , PM2.5/PM10 and environmental noise. A good solution for countryside and remote regions.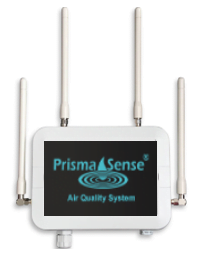 AQSGate - Scalable Gateway Solution
It can create Mesh networks over protocols such as ZigBee, Lora , Wi-Fi and even Power Over Ethernet when power supply is a critical task. It integrates advanced software routines that enable the system to include into the mesh network either other AQSNodes or other third party devices with specific message types. It supports also the Wi-Fi and LTE/NB-IoT standards for remote access and configuration.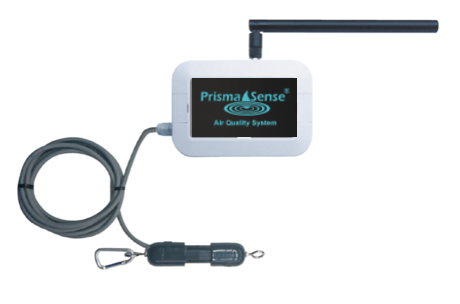 The AQSMesh platform will provide reliable, timely and personalized information about the environmental conditions into Real-Time and where constant human presense is difficult .
Real-Time environmental conditions from industrial grade sensors will provide point measurements that allow the better representation of the microclimate for urban and rural area.
What can you do with AQSMesh?
Easy access from any device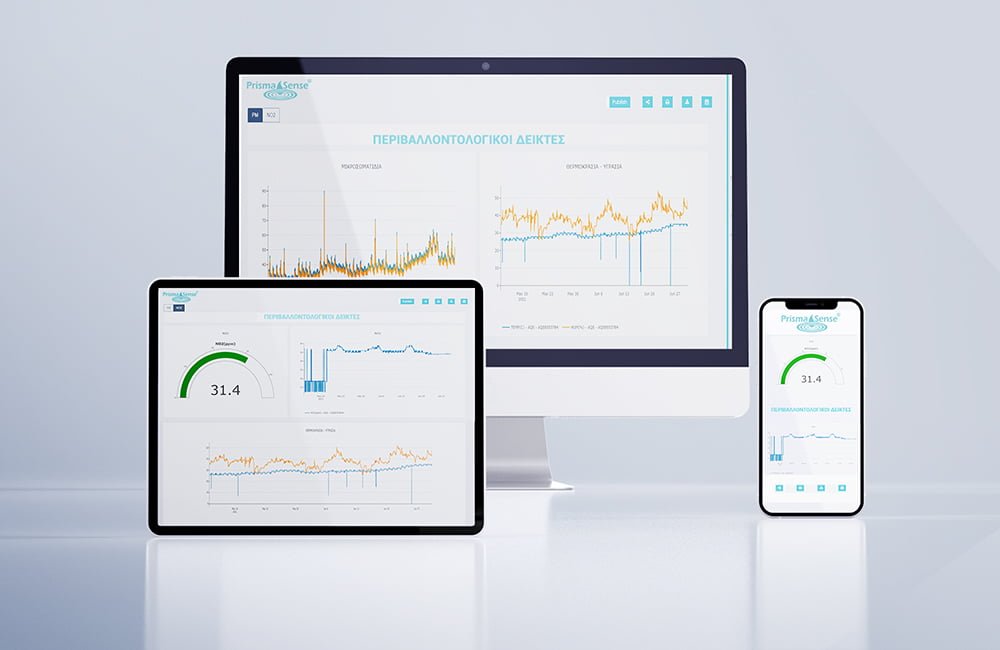 An Application Programming Interface (API) was developed on the air quality platform for receiving datasets from the Smart Collectors, storing
them in a database and sending them to a web and mobile application.
The collected information is displayed in near real time and in high spatial
and temporal resolution. Simplified air quality indices are provided to
citizens along with personalized recommendations on how they can protect their health from air pollution. It is expected that the collected data will also enable the identification of air pollution trends that may lead to policy changes and, in longer term, to behavioral change.